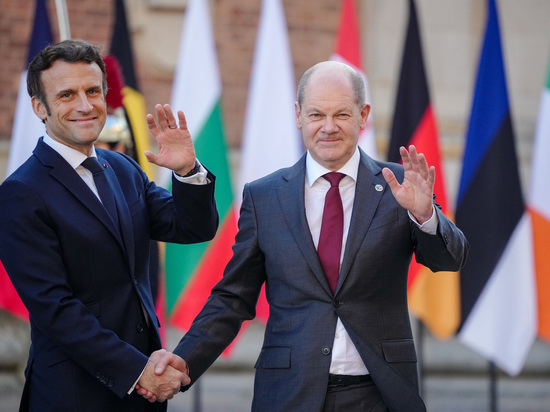 Emmanuel Macron and Olaf Scholz. Photo courtesy of Global Look Press.
French President Emmanuel Macron had his first telephone conversation since his re-election. He received a call from German Chancellor Olaf Scholz, Reuters reported on Sunday April 24.
According to the agency, the German Chancellor called Macron to congratulate him on his re-election. Reuters notes that this call "is a testament to the Franco-German friendship."
The second round of the presidential election has ended in France. According to preliminary data from the country's Interior Ministry, after counting 80% of the ballots, Macron won 54.81% of the vote, and Le Pen – 45.19%. She has already called Macron and agreed with her loss in the elections.