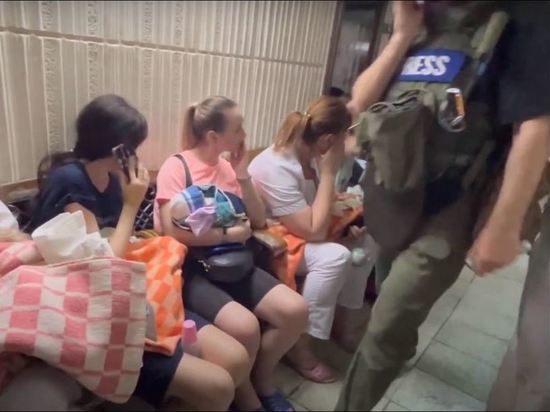 Photo: Frame from video
The fire started in the building of a maternity hospital in Donetsk (Donetsk People's Republic) as a result of shelling by the Ukrainian army.
As a result of a shell hitting the building of the maternity hospital, glass fell out in a number of wards. The women in labor were evacuated to the basement of the hospital. Fortunately, none of them were hurt. Doctors and nurses continue to provide assistance to pregnant women.
During the day of June 13, the Armed Forces of Ukraine are very actively shelling Donetsk from the Uragan and Grad MLRS. Civilian objects are being shelled. At least 80 missiles were fired at Donetsk from the BM-21 Grad alone.
The residents of the city, who were caught on the street by shelling, go down into the underground passages to escape the artillery fire of the Ukrainian troops.