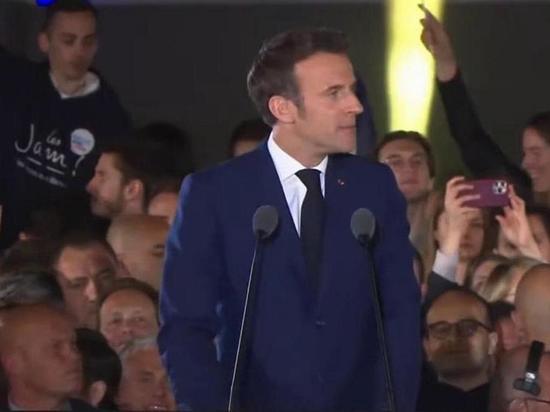 Re-elected for a second term, French President Emmanuel Macron said that the country will strengthen its forces in all areas against the backdrop of hostilities in Ukraine.
"Today, hostilities continue in Ukraine, reminding us all that we live in tragic times. Under the circumstances, France must strengthen its forces in all areas. And we will do it," the president said, speaking to voters on the Champ de Mars.
Macron also thanked the citizens who voted for him, stressing that the French "voted for the country's independence, social and economic project" .
Recall that during the presidential campaign, Macron said that if he was re-elected as president of France, he would continue the dialogue with Moscow in order to stop hostilities in Ukraine.