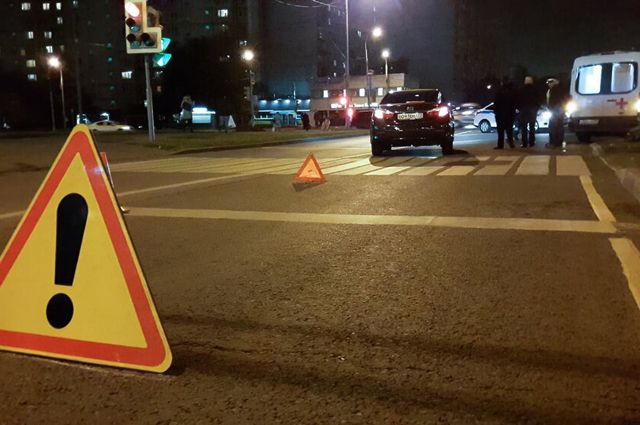 The son of the co-owner of the Tashir company; Edgar Evoyan ran over a 19-year-old girl who was crossing the road on a zebra on a traffic light on an electric scooter.
The victim was hospitalized with serious injuries. She was diagnosed with many fractures.
Law enforcement officers detained Evoyan, who knocked down a girl on an electric scooter in a Lamborghini. The cameras recorded how he tried to escape from the scene.
AiF recalls other high-profile accidents involving the "majors" — children of influential parents.
The naked man knocked down the prosecutor
In March last year, 26-year-old Artyom Levanov— son of the former deputy of the regional Duma Vasily Levanov — drunk and naked, driving his Toyota Camry. He crashed into another car and hit pedestrians — military prosecutor of Astrakhan Kazbek Kudaev and his wife. Both have severe injuries and fractures.
A married couple and a 70-year-old driver of a foreign car that Artyom crashed into were taken to the hospital. Fortunately, the doctors managed to save the victims.
The Kirovsky District Court passed a verdict and sentenced Levanov to 3 years in prison in a colony-settlement. In addition, the Astrakhan citizen is deprived of his license for two years.
Drowned Tesla
The son of the deputy head of the Federal Property Management Agency drowned his Tesla in Barvikha near Moscow.
Last summer, 21-year-old MGIMO student Artyom Stepanenko, while driving a Tesla, lost control and flew off the highway into the river .
The car had to be pulled out of the river with a crane. The driver was not injured, but the car, worth about seven million, is no longer subject to restoration.
This accident was followed by a real accident involving Stepanenko. In early April of this year, he was driving a Mercedes rammed a passenger car in Moscow and fled the scene of an accident.
However, after a few blocks, he was overtaken by retribution: "Mercedes" caught up with vigilant traffic police. According to the Shot telegram channel, during the inspection, the inspectors found a TG2 smoothbore carbine and cartridges for it (370 pieces) in the interior of the car. An investigative check is being carried out.
Ask for forgiveness
Two years ago in Kirov, the son of a former State Duma deputy Sergey Doronin drove his father's Toyota Land Cruiser. He was drunk and tried to escape from the traffic police.
The footage from the video recorder shows how Doronin, violating traffic rules, leaves the chase. He rushes without stopping at intersections, and almost becomes the culprit of an accident, endangering people's lives.
The drunken son of a former State Duma deputy asked for forgiveness from the residents of the city through a local news agency. Fortunately, then no one was hurt, so the reckless driver was threatened with a maximum deprivation of rights.
Rate the material