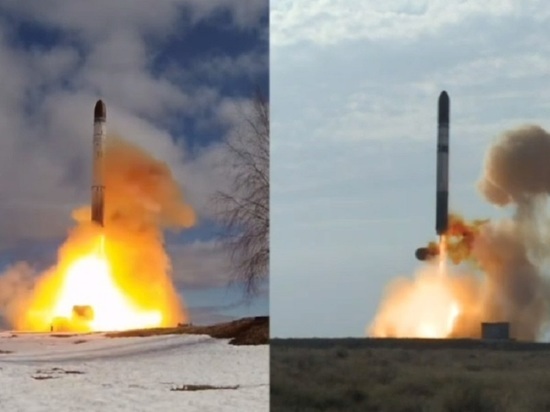 Photo source: video screenshot.
Roscosmos CEO Dmitry Rogozin posted a video on his TG channel in which he compared the Sarmat intercontinental ballistic missile with the Voyevoda. He noted the difference between the speed of their active sector.
He explained that the Sarmat, compared to the Voyevoda, would be able to hit targets at practically unlimited distances. Rogozin said that in NATO the "Voevoda" is called "Satan", and the "Sarmatian" is called Satan-2.
"Why? One of my former colleague at joint work in Brussels, the ex-ambassador of a NATO country, answered me this way: "Because only Satan 2.0 can be worse than Satan," Rogozin said.
The first launch of the Sarmat intercontinental ballistic missile "was held on April 20 at the Plesetsk cosmodrome in the Arkhangelsk region. It turned out to be successful, work began on preparing the head missile regiment of the Uzhur missile formation for re-equipment with a new missile system.
It is known that the range of combat equipment of the Sarmat was expanded both in terms of the number of warheads and types, including hypersonic blocks.
The re-equipment of the regiment near Krasnoyarsk will be completed no later than autumn.