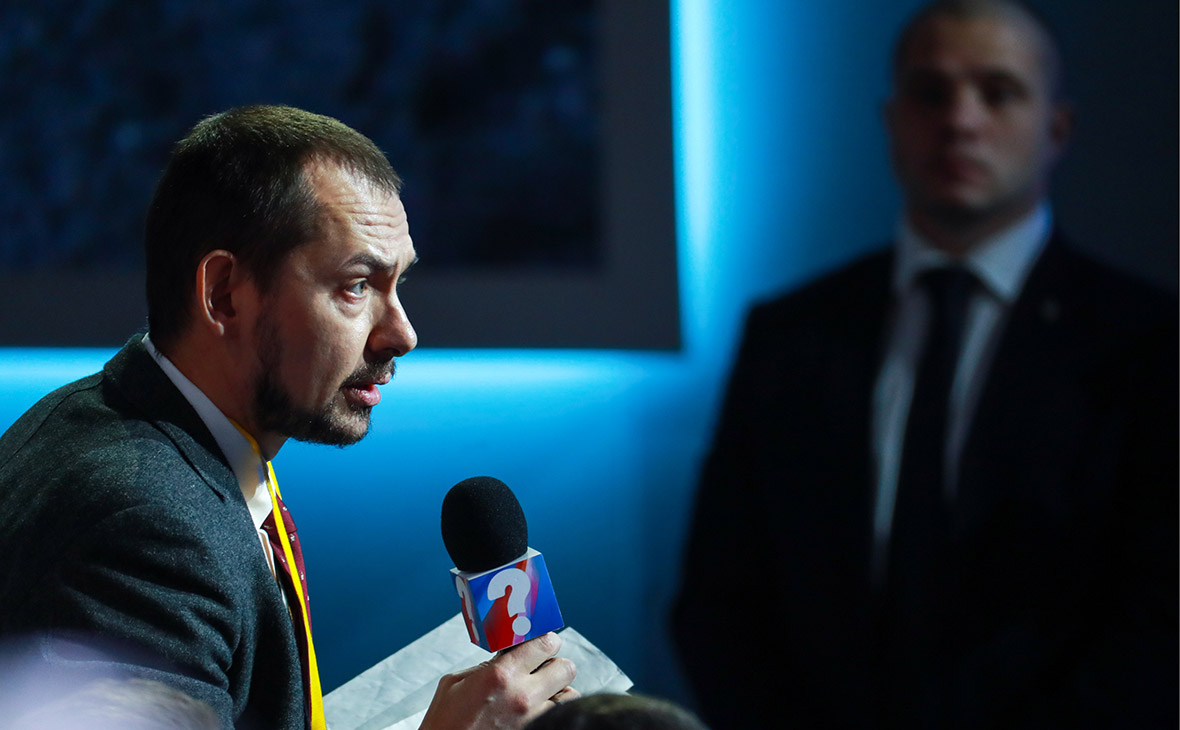 Roman Tsymbalyuk (left)
Presidential press secretary Dmitry Peskov explained the exclusion from the Kremlin pool of Roman Tsymbalyuk, a correspondent for the Ukrainian UNIAN agency, who left Russia in January after being summoned for interrogation on charges of inciting ethnic hatred, as well as journalists "Echo of Moscow" and Meduza (included by the Ministry of Justice in the register of media-foreign agents).
At a briefing on Wednesday, Peskov explained: "Echo of Moscow" no longer exists. An UNIAN correspondent worked here, but he left a long time ago and does not get in touch. Meduza actually ceased to have at least some connection with Russia, they do not have accreditation.
On May 11, the administrators who organize Peskov's briefings removed the Meduza correspondent from the ICQ chat, the publication reported.
"We are reducing the number of pool members,"— Meduza said in response to a question about the reasons for the decision, explaining that the pool will remain "Russian media outlets and media outlets in Russia."
According to Meduza, its journalists have regularly participated in briefings by the Kremlin representative over the past few years.
Article content Tags Subscribe to Telegram