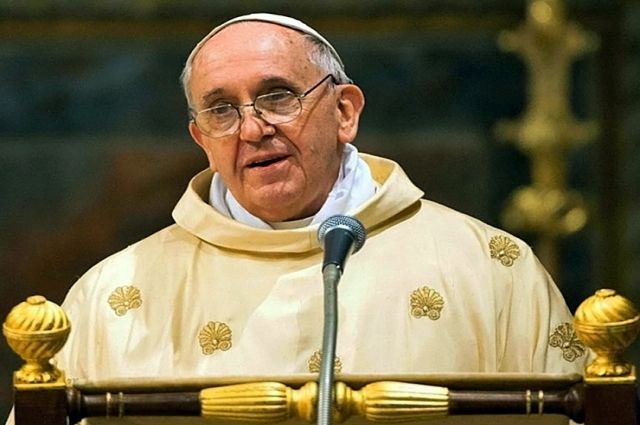 Pope Francis is ready to travel to Moscow to meet with Russian President Vladimir Putin to discuss a settlement in Ukraine.
According to the pontiff, back in March he "asked the cardinal [Pietro] Hand over Parolina to Putin message about the readiness of the head of the Vatican to go to the Russian capital.
"We have not yet received an answer and we continue to insist," Pope Francis said in an interview with the Corriere della Sera newspaper.
In a conversation with The pontiff also told reporters that he would not go to Kyiv yet. "First I have to go to Moscow, first I have to meet with Putin," said the head of the Holy See.
He also added that representatives of the Vatican, Cardinals Michael Czerny and Conrad, went to the capital of Ukraine for the fourth time Kraevsky.
In April, Pope Francis announced that the meeting scheduled for June in Jerusalem with Patriarch Kirill of Moscow and All Russia was postponed. According to the pontiff, in the current situation, the meeting could lead to "great confusion." At the same time, Pope Francis called his relations with the Primate of the Russian Orthodox Church good. shepherds of the one people of God. That is why we must look for ways of reconciliation, a ceasefire," the pontiff said.
Recall, on February 25, the pontiff visited the Russian embassy in the Vatican and offered his mediation to resolve the situation in Ukraine.
In March, President Vladimir Zelensky invited Pope Francis to visit Ukraine.