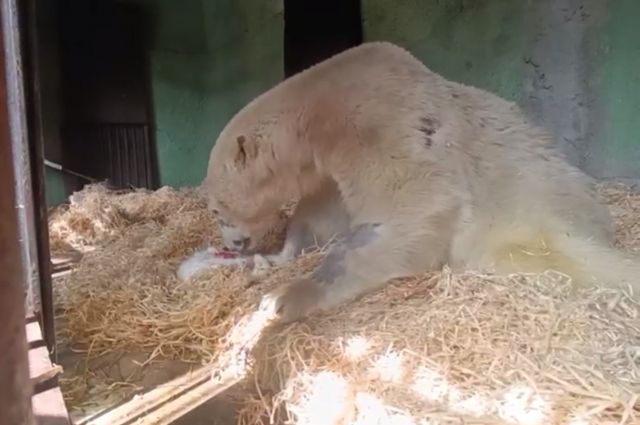 An injured Red Book bear from Dixon underwent tomography in the capital of the Russian Federation. Metal was found in the chest, the head and spine were hit. Svetlana Akulova, general director of the Moscow Zoo, wrote about this on her Telegram channel.
According to her, the animal was found to have numerous wounds from buckshot or shot. Doctors were able to identify extensive myositis, presumably from a side impact. The bear's ribs are broken. The final verdict is up to the neurologist, who will come tomorrow for a checkup.
Akulova added that the bear looks cheerful and has a good appetite.
The head of Rosprirodnazor, Svetlana Radionova, wrote in her Telegram channel, that, judging by the nature of the injuries, the animal could have been hit by a car.
Recall that a wounded bear was found on September 3 on Dixon Island in the Krasnoyarsk Territory. To save the animal, veterinarians from the Moscow zoo were brought from Moscow. Doctors injected the animal with sleeping pills to examine it on the spot. The bear was found with a gunshot wound to the left shoulder blade, and the rear part of the body was paralyzed in the Red Book animal.
Specialists assessed the condition of the predator as severe, and therefore it was decided to transport him to Moscow for further treatment. At the moment, the animal is in the capital. The flight was carried by the bear normally.
Rate the material